Profile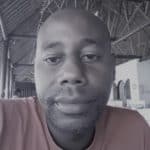 Makobu Kimani
Candidate CV questions (extra)
Education:

Muranga High. University of Nairobi (which is now a long time ago now!!)

Qualifications:

Medical doctor, Public health specailist

Work History:

Government, private sector, university and now KEMRI

Current Job:

PhD Student
Favourite thing to do in my job: Learning new stuff everyday.

About Me

I pretty much covered it in the above sections. I'm sure someone reading this can easily peice together some of my character.

My work

I specailize in HIV related research.

My Typical Day

No two days are the same. Some I spend reading and others I am seeing patients and study particiapnts. Other days I am involved in managment and adminstration issues that are not really research but are needed to ensure that things work well. And fianlly, sometimes I am fortunate to travel to other countries for meetings which is very interesting.

What I'd do with the money

Well money is never going to be enough and the more you have the more you want. So I would probably spend a little giving myself a little treat but the bulk would go to charity as I have been living without it and will go on living without it.
My Interview

How would you describe yourself in 3 words?

Mysterious, but in a good way!

What was your favourite subject at school?

Chemistry and Geography. I know that doesn't make sense!!

What did you want to be after you left school?

A biochemist but I also had an interest in accounting and business management. Obviously I hadn't made up my mind.

Were you ever in trouble at school?

Yes. I was in trouble for speaking in vernacular and playing chess during preps.

If you weren't a scientist, what would you be?

A retired athlete and probably quite rich!!

Who is your favourite singer or band?

It depends on my mood at the time. I like rhumba and bango music like them Mushrooms and Mzee Ngala but I also enjoy classical music and country music.

What's your favourite food?

Chocolate!!

What is the most fun thing you've done?

Swimming in the deep sea and diving under the glass bottom boat to get people to take pictures of me.

If you had 3 wishes for yourself what would they be? - be honest!

Actually I don't need three wishes. I only need to begranted one wish...... and then I would wish for.... Infinate wishes!!

Tell us a joke.

Did I tell you about the scared ghost?..... Apparently it had no guts!!!
---
---
---